__________________________________________________________________________________________

FUNCTIONAL SHAKER HOOD SCOOPS were only available on Pontiac Trans Am's from 1970-1972. 

These highly desirable scoops open to allow air in for improved performance and close to keep the outside elements out.  To add this sought after feature to your 1973-1981 Trans Am or  '77 Can Am, a Conversion Kit is now available designed with an electric solenoid  for continual 12V current to improve durability.

     Prices are subject to change at any time.

                    SHIPPING IS INCLUDED (unless stated otherwise)

          Inside the continental U.S. and Canada,                                  


                 .  

      ACCEPTED FORMS OF PAYMENT

 Money Order, Cashier's,              Personal Check or use               PAYPAL 

         Pontiac  Trans  Am  Shakers  Kits   

  early 1977   =  3 inches from top to base        

             512 - 914 - 1953    PontiacPlus

Standard Conversion Kit:   shipping included in the price                  $250.

An easy do it your-self  kit for 1973-1981 T/A's and 1977 Can Ams. 

This kit wires directly to your fuse box (ignition side) so the flap opens when the engine is started or, purchase the optional kickdown switch (listed below) that will activate the flap when stepping hard on the accelerator. The '73 - '76 shaker kit closely resembles the early '70 - '72 factory components. Once installed, it will be hard to tell them apart. 

When ordering:   Please provide the following information.:

Trans Am or Can Am                                                      

Your year:  (70 - 81)                                          

Engine (Pont 400, Olds 403, Pont 4.9 or Chevy 5.0). This is important so i know which linkage to provide.                   

Optional Kickdown Switch:  shipping included in the price                                      $50.

 T-400 Kickdown Switch are discontinued at the dealership. 

Notes:

1973 - 1974 T/A's & 1977 Can Ams with the T-400 trans already have kickdown switches.

1975 - 1981 T/A's did not come with the T-400 kickdown switch.

 Scoops with kit installed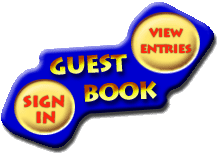 Kit Components  (*** Scoop not included ***)

 Flap & linkage. 12V Solenoid, bracket and harness. Instruction with photos and text.

To ensure correctness of year, measure hood scoop.

= 3.5 inches from top to base

Optional Kickdown Switch Bracket

400  4spd,  with AC 1976 T/A

My first car, I was 16yrs old               

__________________________________

Photos of a few T/As And GTOs I've restored 

     This has been a five yr project, that has been off the road since the late 80's. 

1969 GTO 400 AT and 1970 Judge 400 4 spd

Should you prefer to just install the flap only, it will function differently than when using the solenoid. With just the flap, it will open part way at part throttle, closed at idle, wide open at full throttle. 

If you rather try this first, then later purchase the other components, the flaps can be purchased by themselves. 

1973 - 1976  &  1977 - 1981 Style Flap         Shipping included                                                                             $50.00

Do a search on YouTube to watch a video on how these work....    SEARCH:  Shaker Scoop With PontiacPlus Functional Conversion

SD455 with RA IV cam & ROADS and DUI dist.     Factory SD carb rebuilt by Cliffs 

1976, my daily driver, 400  AT  2:41 gears     

1969 GTO ... came with hide-a ways.

400 motor, 4 speed, 400 and 3:55 gears

Factory 4 speed car with factory 3:42 gears

To use PayPal, you can send payment to

              pontiacplus@yahoo.com

1973 - 1974 factory Kickdown Switch Bracket